Partners: BedStuy Community, NYC Parks
Context: Graduate Thesis
Role: Multi-hat wearing leader
Timeline: Sept 2018 - June 2019
Focus: User Research, Strategy, Service Design
As climate change continues to threaten cities with natural disasters, there is another that is often forgotten: heat.
During my last year at Parsons, I worked with my local BedStuy community to understand and prototype in the face of extreme heat challenges.
This space is still a work in progress. Please hold tight as I work to finish!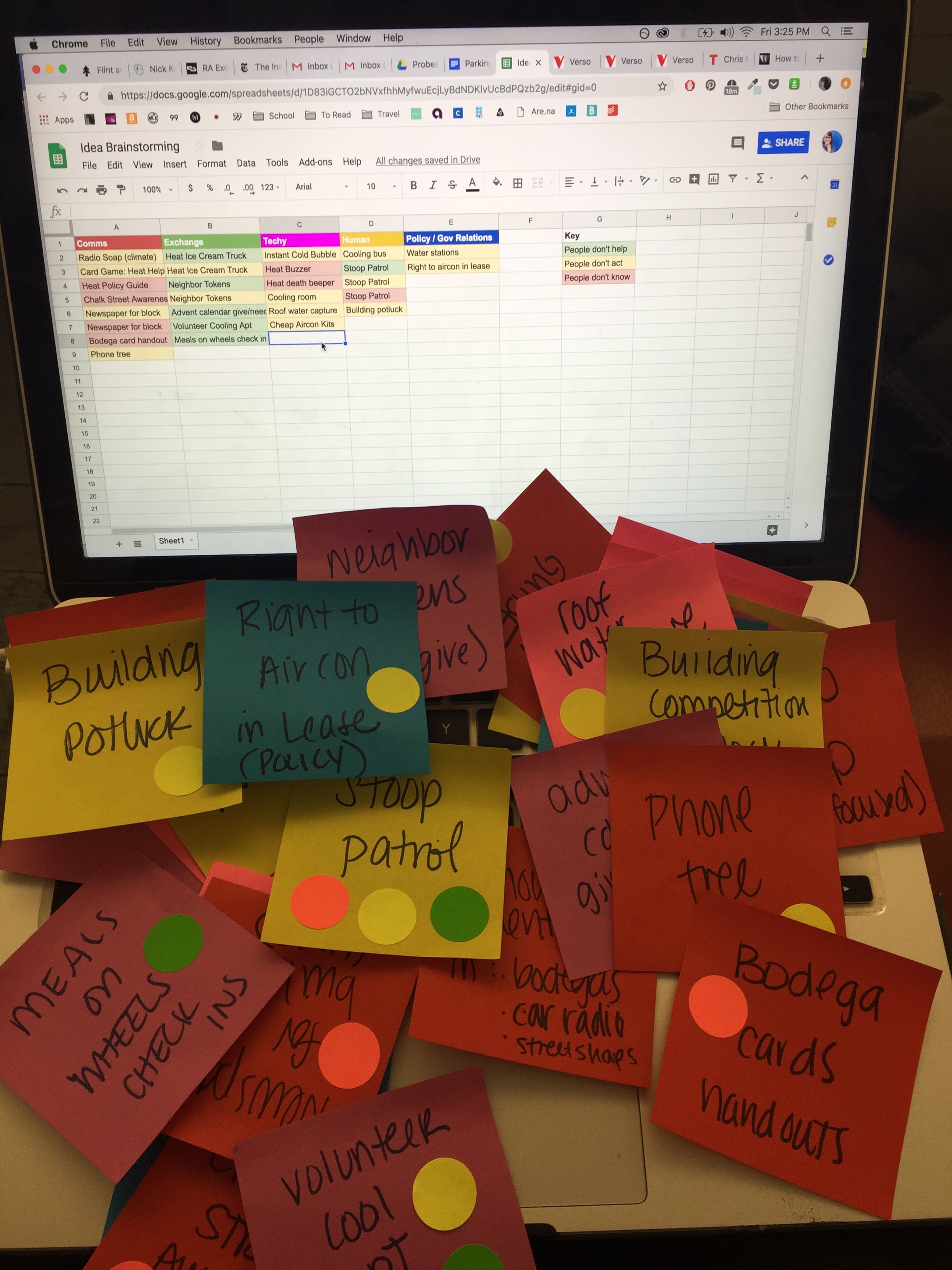 Process:
Define & Identify
Empathy & User Research
Synthesis & Ideating
Prototypes, Testing, Iteration
Reflection